WHAT TO EXPECT
At Polished Beauty Bar, we offer a place where you can come to relax and enjoy being pampered. We have calming music, comfortable lounge chairs and a staff that is relaxed, attentive, and accommodating. When it comes to our products, we use top-of-the-line products that will last longer and are better for the health of your nails and skin.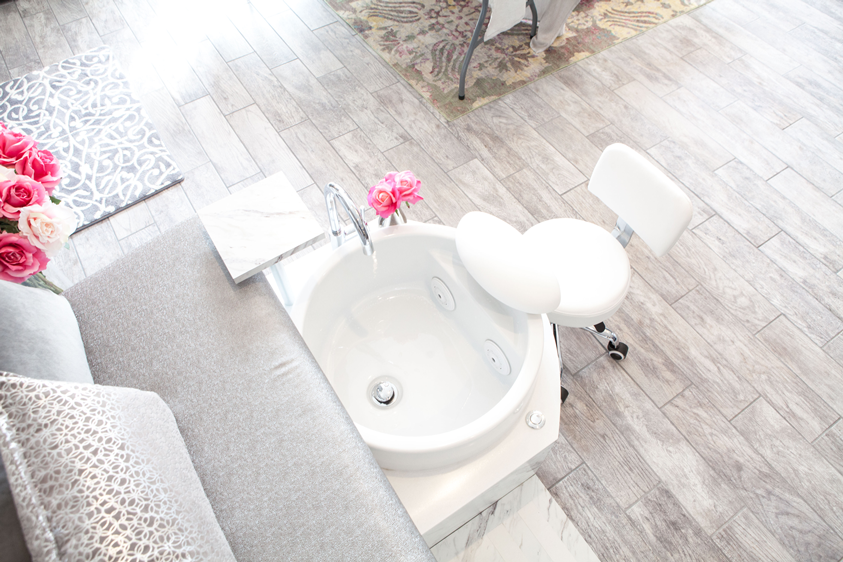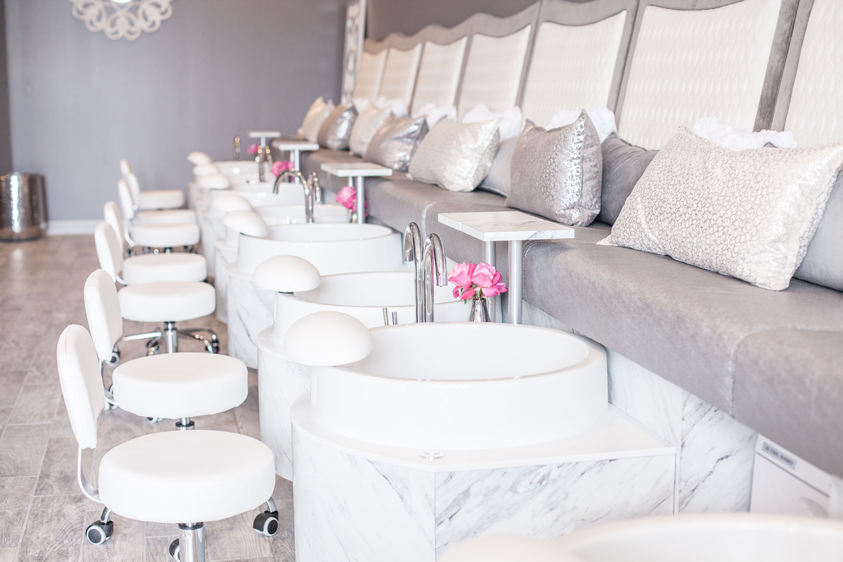 SANITATION
At Polished, we put a lot of time and care into keeping our space and equipment clean in order to provide a safe, healthy environment to our customers. We have chosen to do things a little differently than you might see at other salons.
Manicure & Pedicure Disposable Items
Dual "Washing of Hands"
Metal Implements Sterilized & Sealed

Pipeless Foot Baths

No Razors or Reusable Foot Files
The choices we've made such as using disposable equipment when we can and sterilize metal instruments in a high-heat pressure chamber go a long way and will benefit you greatly. To ensure the highest level of sanitation, a new nail file, sanding block, and manicure stick are used at each visit and disposed of after each use. Reusing these items could lead to sickness and serious infections. We use a special heat-sterilization method called "autoclaving" for all of our metal implements. Autoclaving represents the highest level of sterilization and is standard procedure at medical facilities in the United States, but is still relatively rare in the nail salon world. Before autoclaving, the instruments are placed into individually sealed, disposable sanitation pouches and opened at the start of each manicure or pedicure service. Just like at the dentist or tattoo parlor.
Whirlpool footbaths are a breeding ground for serious bacteria. If the filters are not cleaned properly after each service, serious skin infections can develop. Why take the risk? At Polished Beauty Bar, we soak your tootsies in a modern sink with jets that are produced by air.  They are easy to disinfect between customers so you can relax and enjoy the experience. Polished pedicures employ a disposable foot file and special disposable foot wraps that are sure to make your feet are oh, so smooth.
Throughout the day, we wipe down our sinks and tabletops with a special hospital-grade solution to remove debris, kill bacteria, and prevent the spread of germs. We keep a log of our constant cleaning, you are welcome to see it! Your safety and comfort is our top priority.
HOW WE ARE DIFFERENT
Our Beauty Bar is different than the standard salons that you are probably used to. From the moment you walk in our door to the moment you leave, we are confident that we will exceed your expectations. We are a family of staff that pay close personal attention to each customer. Our staff is made up of licensed professionals that are also trained in our high standard of sanitation practices. We have the highest standard of practices for sanitation that you can find in the industry. You can expect that we use single-use paraffin compared to traditional paraffin used by multiple people. It is a 100% natural plant based product with pure essential oils. We also let you take home your files and buffers, so avoid the chance of multiple use  – which some salons try to get away with. Lastly, our metal instruments go through a 3-step process to be sanitized, that go beyond the minimum standards of the state. We are proud to offer these services and practices that we can be proud of and stand behind.